Do you want to shape up & feel great in time for the Summer? See results quickly in a fun & sociable setting? Get outdoors more?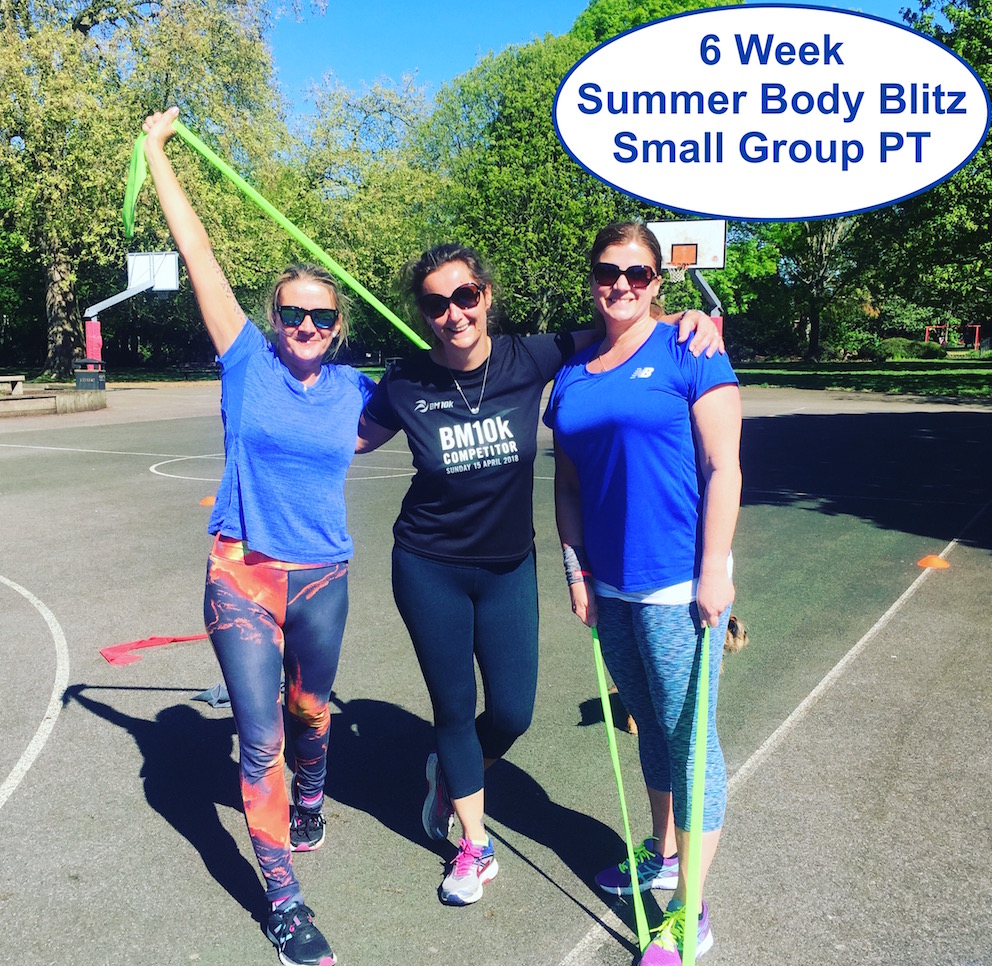 Then our SUMMER BODY BLITZ OFFER is just for you! It's a 6-week training blast that will re-boot and refresh your body and see you feeling strong and confident for Summer!
Here's the deal:
PERSONALISE: Meet our Founder Bianca for your Initial Consultation to discuss goals and to make sure this programme is right for you
SESSIONS: As a base, you will train 2 x week in our fun & effective Small Group Personal Training programme. PLUS, you will have FREE access to 3 x Group PT Circuit sessions weekly So, yes, that means you could train up to 5 times x week for this special offer price!
ACCOUNTABILITY: PT allocated to you for added accountability and support beyond sessions · Baseline data measurements Waist & Body Fat % taken pre & post-programme · 6-week Progress Review including what to do next
SUPPORT: Full membership back-up · Use of our simple and convenient online booking system · Facebook / Instagram health & fitness tips
All this, for our very Special Price of £384 That's an investment in yourself of just £64 weekly.
Sound good? Then book your free consultation today by contacting our Membership Manager Sophie on this email or by calling 07484 211 577.
You can start your training anytime over the next 4 weeks but please hurry as we only have 6 places available and we expect demand to be high.
Here's what our clients say about training with us:
"I feel fitter, slimmer and stronger than ever before!" - Cathy
"Training has given me a positive boost of energy every time I step into the park. It sets me up for the day" - Tom
"Training with BSPT has had a huge impact on my life - for someone who has never enjoyed exercise I am now converted. I have abundance of energy and I am more focused." - Lorraine
All in all, this programme is guaranteed to Kick-Start your Health & Fitness AND get you on track for a Fit and Fabulous Summer!
But this offer is only available to non-members during a 4-Week Enrolment Window. We're accepting new members from Monday 21 May – Monday 18 June so reserve your spot now! Just fill out the short form on your screen to get started!